Clothing, Shoes & Accessories > Dancewear > Dance Shoes > Jazz, Hip Hop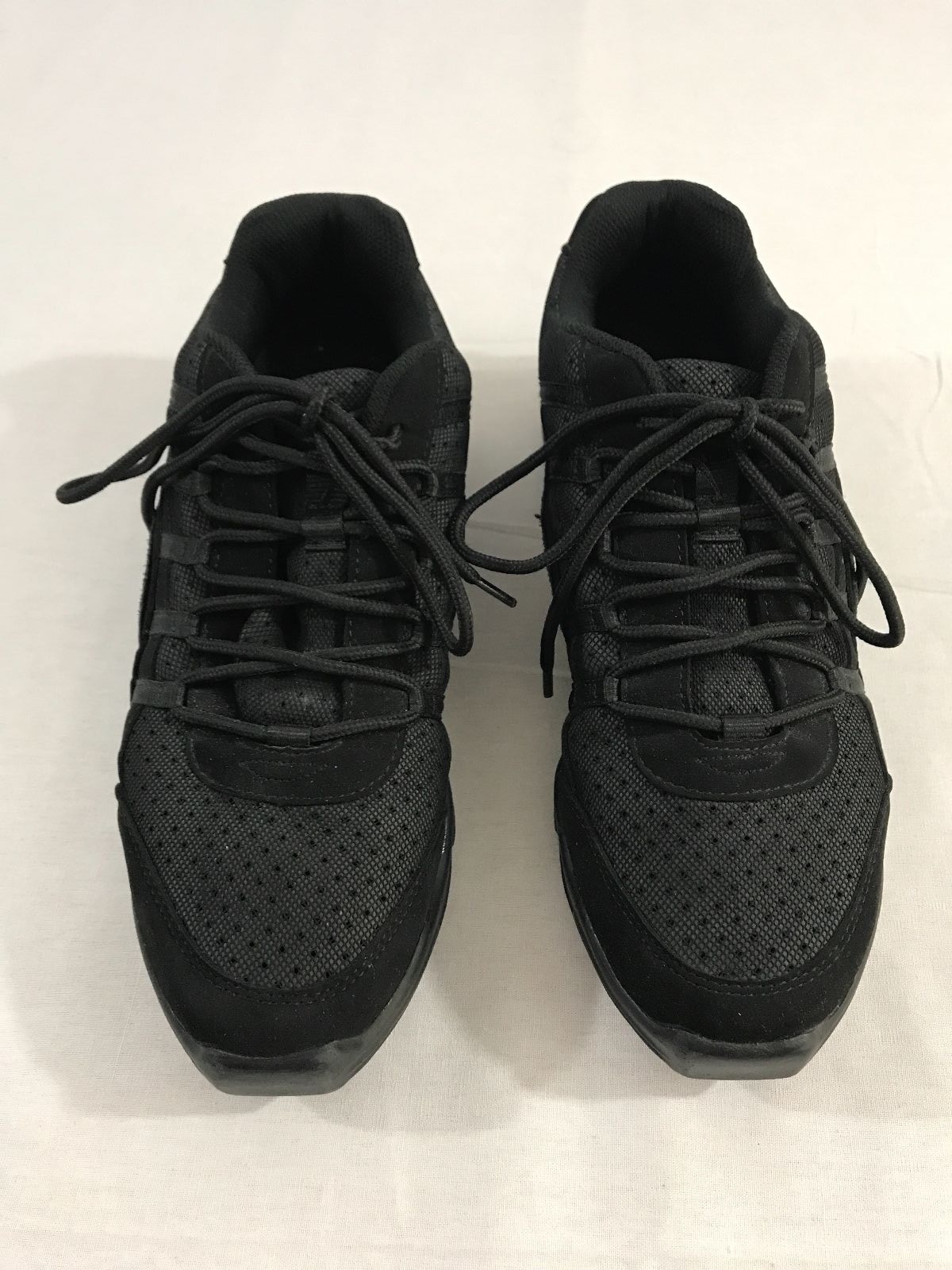 Item Condition:

Pre-owned
Time left:

21 days 21 hours
Item Number:

182575666530
(Last Updated: 3 Hours 42 Minutes ago)
Payments:
Credit Cards processed by PayPal
Est. Shipping:
$9.50 USPS Parcel Select Ground
?
Similar items you may be interested in
Description
Excellent Used Condition, Actually like new condition, Capezio "Rock-it" Dansneaker, Black split sole, size US 11.5 UK 10 EU 44, Model DS24A. Please look at all the photos for the measurements.****Most of my items ship in Poly vinyl bags to save you shipping costs, Unless the item need to be shipped in a box due to weight or fragility.Unless the item needs to be shipped in a box due to weight or fragility.****If you'd like your item shipped in a box please let me know.

I will have to charge a handling fee of $5.00 US.

I am not a huge eBay store, it's just me trying to eek out a living when my regular work slows for the season.

Here is a link to view the other items in my store. http://stores.ebay.com/thecountrylord I ship as soon as possible.

That being said, please refrain from negative feedback if I don't get your item out directly after your time of purchase.

I only accept PayPal.

Please look at "ALL" of the photos, Measurements can be found there on most of my listings.

I try to take pertinent photos including tags, material labels, wash instructions, as well as pictures of the item from various sides and points of interest, special stitching, print, brand logos, etc.

I try to take pictures that tell more than I can say in the description.

Although I do try to describe the items as best I can.

It is true….. A picture will tell you a thousand words, so please look carefully at the pictures.

And feel free to shoot me an e-mail with any questions.

My clothing items are of the best quality I can find, I only acquire brands that are known for their quality in manufacturing.

I do not wash them prior to sale but, I do look for quality, condition, and cleanliness.

I always try to point out any imperfections.

I strive to price things at a fair price, a price that reflects the quality of not only the manufacturer, but the condition of the item, if it is lightly used, new, new with tags, new without tags, or if it is one of the collectibles I am trying to sell from my personal collection of items that I have purchased over the years.

Please feel free to make offers on items with that criteria in the listing. (But please be realistic, i.e. please don't offer $3.00 on a listing asking for $20.00). Yes, it happens. 🙂 The worst that can happen, is we barter a bit and you buy my item for a bit less than I would have liked to sell it for.

So……. Happy shopping people! Oh, and please look at my other listings, you may find other things you like!